Aden - Intranet modernization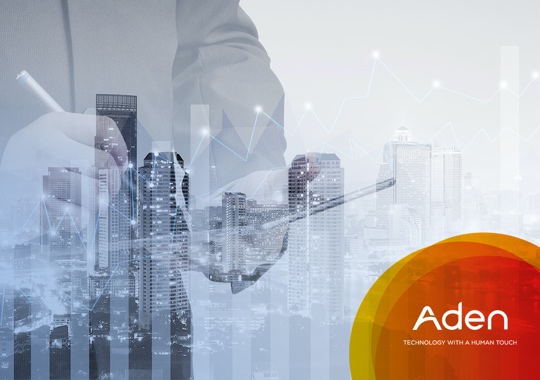 Aden - Intranet modernization
Service Highlights:
Increase engagement of Aden's employees on the intranet 2.0 platform.
Improve the internal I.T. infrastructure performance.
Redesign, modernize, and improve the document management U.I. and reduce its complexity.
General Information
International Facility Management Services Company
Founded in Ho Chi Minh City, Vietnam in 1997 by a French entrepreneur, it was established to provide facility management services to companies in Asia. In 1999, Aden expanded to Mainland China and established its Remote Site Division in 2000.
Looking For Solutions To Communicate With All Their Employee
Over 26,000 people are employed by Aden worldwide, with 25 nationalities being represented. The majority of employees (23,000) are based in Mainland China where the company has over 1,000 clients which are served by 34 local branches.
Client's Challenges
Better internal communications
Aden needed communication hubs for its staff. Corporate information such as memos, staff news and announcements should be stored centrally for quick access at any time from anywhere.
Sharing of resources and best practice
Aden was looking for a virtual workspace where a community could be created to facilitate information storing, sharing, collaborative work and online training content for staff.
Improved customer service
Aden wanted its staff to have access to accurate and consistent information to enhance the level of customer service and
Solutions
Intranet 2.0
We developed an intranet for Aden in 2012 and decided in 2016 to modernize it into a 2.0 version in an effort to reach all of their employees more successfully.
Performance Improvement
We improved the loading speed of the intranet by analyzing the bottlenecks, upgrade components, and streamlined the code base.
Modern Design & Easy to Use
We integrated a new graphic design and reworked the user experience in order to improve the usability of Aden's intranet.
Redesign Document Manager
We modernized the Document Manager by focusing on the user interface and user experience: reduced the complexity, allowed multiple uploads and updated the permission matrix.
Single Sign-On
SSO allows users to connect with a centralized active directory login and a password, or directly on Aden's network via WeChat app. This integration into Aden's Information System significantly increased the adoption of the intranet, removing friction.
WeChat Enterprise connected
We created a WeChat APP with assigned users from active directory groups and intranet menus. Aden members are automatically logged in the app and have direct access to push news. This also significantly improved adoption rate.
We are Here to Help
At System in Motion, we are committed to building long-term solutions and solid foundations for your Information System. We can help you optimize your Information System, generating value for your business. Contact us for any inquiry.
Let's start and accelerate your digitalization
One project at a time, we can start your digitalization today, by building the foundation of your future strength.
Book a Meeting