Bureau Veritas - Lab Management Information System Efficiency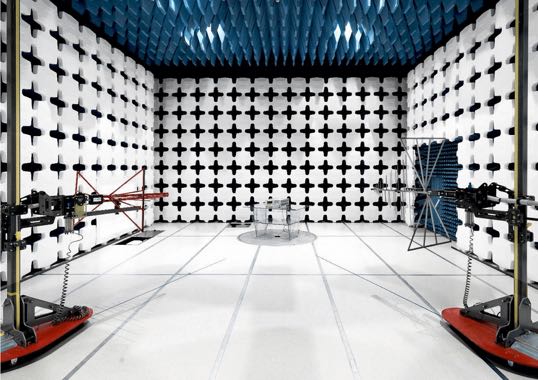 Bureau Veritas - Lab Management Information System Efficiency
The TIC (Testing, Inspection, and Certification) industry is very competitive. It is about to become even more competitive, as an increasing number of small players enter the market taking advantage of local regulations and standards. It also creates a very fragmented market. As a result, there is no standard information system offered on the market. TIC leaders need to develop their own solution to maintain competitiveness and operational efficiency.
A Global Leader of the TIC Industry
Founded in 1828, Bureau Veritas is a global leader in Testing, Inspection, and Certification (TIC), delivering high-quality services to help clients meet the growing challenges of quality, safety, environmental protection, and social responsibility. Bureau Veritas CPS is a key player in the trade industry, helping its clients achieve compliance with international standards, ensuring consumer products' safety all around the world.
Our Project with Bureau Veritas
Starting with the Technological Products division, Bureau Veritas tasked us with designing their new generation Information System, with the mission of improving the productivity of Labs in the greater China region, then around the world.
Improve Daily Operations
Bureau Veritas wanted to have a consolidated view of its operations across all its labs in China. That required a centralized management system, used by all labs, using consistent master data and standardized processes. The result is a single access platform, with a data template allowing to onboard labs in record time as the business expands. With a standardized core of common functionalities and choices on which optional features and integration will accelerate their business.
Reduce Technology Risk
Bureau Veritas was using an in-house system, developed ten years prior, using a client-server architecture. That resulted in a technology risk from an operational point of view, and limited the possibility of delivering features as required by the business. The new system combines the power of a single data reference for all sites using it, to the flexibility of not having to install any software on the user's computers. New features and best practices are immediately available to all labs using the tool.
Consolidated View of the Business
Bureau Veritas needed to have a consolidated, comparable view of operations, at the lab level, regional level, per type of services, per customers. A single instance, with aligned master data made it possible to create aggregated real-time reporting. Working in a unified referential, business owners can now take full ownership of their performance indicators (KPI).
Major Phases
Process Mapping
Identify key processes, differences between labs, propose alignment. Review service master data, propose a structure, assist in alignment.
Review workflows, suggest automation.
Design and Build
Detailed specifications: processes, workflows, data security access, data model.
Build application, training plan.
Roll-out
Train key users on pilot location, collect feedback, adjust processes, extend coverage.
Rollout other labs, help to align processes, collect feedback, guarantee consistency between sites.
Extend coverage to other business lines: Wireless & Automotive.
Design & implement additional features.
Rollout system in greater China to other labs.
We are Here to Help
At System in Motion, we are committed to building long-term solutions and solid foundations for your Information System. We can help you optimize your Information System, generating value for your business. Contact us for any inquiry.
Let's start and accelerate your digitalization
One project at a time, we can start your digitalization today, by building the foundation of your future strength.
Book a Meeting