Cheers Wine - Integrated Retail solution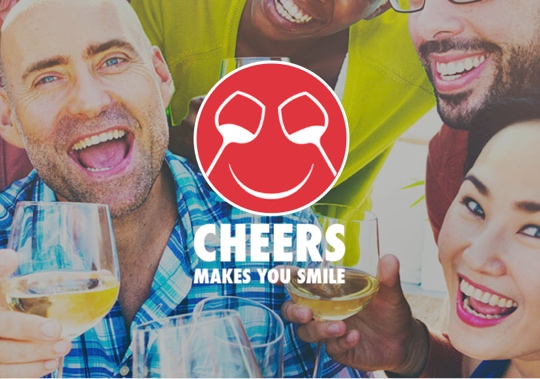 Cheers Wine - Integrated Retail solution
Cheers Makes You Smile
It was founded and is still managed by wine lovers. The company's roots stem from a long history of wine trading, a passion for wine drinking, and a strong desire to share it with the greatest number of Chinese consumers. The management is made up of Swiss and Chinese nationals with a strict policy on quality control. They search for the best price-quality proposals for imported wines to satisfy Chinese customers. They create and maintain a strong culture of customer service, discipline, motivation, enthusiasm and commitment in their staff.
A Concept With An International Background Since 1898
Started as a trading company under the name MQ Wines, the company created its new brand CHEERS from scratch, together with a store concept. After experimenting with the model in Beijing, with several very successful stores, CHEERS is now opening up its concept to other passionate entrepreneurs through its franchise program.
Client's Challenges
Improve Daily Operations
Cheers wanted to have access and to examine all its data to improve its daily operations. That required a fully integrated reporting system.
Expand Network in China
Cheers is a booming company and therefore needed to increase its number of franchise and shops. That required a modern retail information system.
Become closer to its clients
Cheers wanted to have full integration to communicate directly with its customers.
Solutions
Business Intelligence
MyReport is a reporting and decision support tool for management, which can be made accessible to all personnel of your company.
It gives easy access, use, analyze and control all data available in the entire information system.
Retail Solution
Openbravo's open source innovation offers a broad functional footprint and a fully integrated set of tested extension modules.
This allows Openbravo to be adapted to support your business and spares companies the challenges of changing your business to meet the limitations inherent in most legacy systems
WeChat Loyalty
Cheers implemented a WeChat loyalty program for its clients.
The digital registration is integrated to Cheers' retail information system so customers can seamlessly use their card in the entire franchisee network.
VIP Discount
Based on their Loyalty Tier, customers benefit from several advantages, either in store or in other channels, thanks to real-time integration.
Most benefits are applied automatically when interacting with a customer.
We are Here to Help
At System in Motion, we are committed to building long-term solutions and solid foundations for your Information System. We can help you optimize your Information System, generating value for your business. Contact us for any inquiry.
Let's start and accelerate your digitalization
One project at a time, we can start your digitalization today, by building the foundation of your future strength.
Book a Workshop