ETAM - Sourcing office management system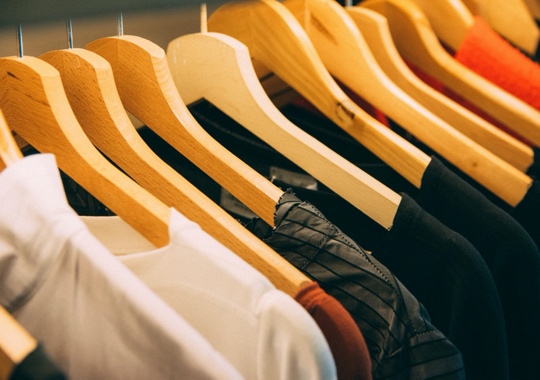 ETAM - Sourcing office management system
Service Highlights:
ERP system design and implementation to facilitate and secure sourcing operations.
Wechat Application was used as a quality control mechanism
Provided insight into the market and help maintained their system.
General Information
A Procurement Office Dedicated To The Etam Group
Etam International Sourcing (EIS) is a procurement office 100% dedicated to all of Etam's fashion brands: Etam, Prêt-à-Porter, Etam Lingerie, 1.2.3 and Undiz. Headquartered in Shanghai (China) with a liaison office in Dhaka (Bangladesh). EIS is composed of a multicultural team, and an ever growing network of suppliers, factories and partners all over Asia.
The Etam Group Bets On Its International Development
Since Etam opened its first lingerie store in Berlin in 1916, it has grown into a global Company, with 4,300 stores in 40 countries. The Group Etam has been present in China since 1994 with 4 brands, and more than 2 700 points of sale. Reaffirming its French anchoring in a ultra competitive market, the Group has evolved, repositioning comes along with an evolution of the sales network and with a reactive and decentralized running.
Client's Challenges
Connecting Etam & the world
In 1994, Etam established itself in China and then created EIS in 2009. Since then the company required an integration. Its sourcing & order management softwares were between the French and Chinese division.
No Supply Chain Analysis
The visualization of the entire supply chain wasn't efficient, and Etam required a digitalized quality control of manufactured quantities.
Better understanding of its softwares
Etam needed an integration of all their internal softwares (Billing, Finance, Logistics processes, Suppliers). er) by pressing the mode button.
Competition
Most brand are exposed to their native competitors, local brands, unknown brands, new brands, pure players, etc.
Solutions
A worldwide integration
First, we implemented a ERP solution to connect the Chinese subsidiary to the French Headquarters. Then, we intergrated all internal softwares of the Bangladesh division with all group.
A software intergration
We intergrated all the company's functions (billing, finance and logistics processes) together. We integrated an ERP system (OpenBravo) to fully support their business and then we integrated their Accounting software with all their systems
Consulting, Development, Maintenance & Training
For 8 years, we have been consulting, actively maintaining and improving ETAM's solutions during their entire lifetime.We have also trained their team to master our solutions.
WeChat App platform
We created a quality control app platform through WeChat. At any state of the Supply Chain, people check the quality of the goods thought the platform on WeChat. It's easier, faster and benefits from all WeChat features (Notification, QR code scanning, User Profile…)
We are Here to Help
At System in Motion, we are committed to building long-term solutions and solid foundations for your Information System. We can help you optimize your Information System, generating value for your business. Contact us for any inquiry.
Let's start and accelerate your digitalization
One project at a time, we can start your digitalization today, by building the foundation of your future strength.
Book a Workshop