Lesaffre - How can I.T. demonstrate its value?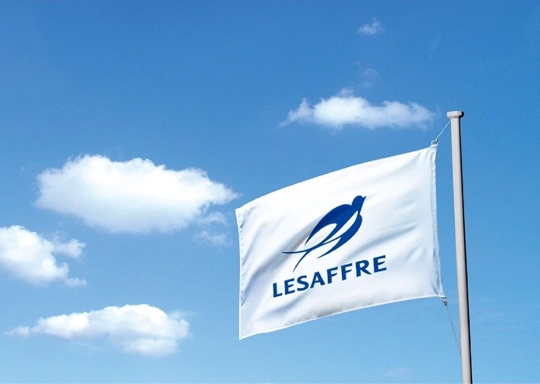 Lesaffre - How can I.T. demonstrate its value?
Most business users worry about technology when it does not work. I.T. department seldom receives praise for extended periods without incidents, in other words, when nothing happens. But they should!
Instead, they only hear about the one time the service got interrupted. So, it falls to I.T. to demonstrate its value by providing the measure of its efficiency, improvement in service delivery, stability, response time, and other critical indicators.
Lesaffre China I.T. department
Lesaffre China I.T. department grew to answer the growing demand for technology and digital transformation. It faced the same issues as any other industrial company, where I.T. is not the core business. It is easy to look at technology, understand what it could bring to the business, and even do the first deployment. But it is not easy to maintain a constant level of service.
Once the novelty of a piece of technology has worn off, business users are all tempted to move on to the next shiny thing and assume that the deployed technology will continue to deliver its service. Of course, it is not the case, and as companies further digitalize, they accumulate technical debt, leaving the I.T. department with the growing task of keeping everything smoothly.
One brand, one website
One of the optimization projects Lesaffre and System in Motion collaborated on was the migration of all its brands' websites into a unified architecture. That had the effect of strengthening its security, simplifying its maintenance, and reducing the running cost of the website.
Original situation
This situation is widespread. Each brand develops independently its website, which makes sense. Each project can support the design and hosting cost. But none of the brands had factored in the upgrade cost of each of its Content Management Systems, underlying operating system, database, and other components.
Solution
The solution was to migrate each website to a single server, flatten all the content into a static version, and align all front-end libraries.
Outcome
The effects were: cost reduction and security increase.
I.T. dashboard
Lesaffre China I.T. and System in Motion also collaborated on developing a comprehensive Dashboard on I.T. department activities. The objective was to get away from the perceived value to a measurable value.
Prerequisite
The essential prerequisites for this project were:
to clearly identify the data sources of all the I.T. department activities,
the key performance indicators,
the target value for each indicator,
These are not trivial requirements. Any day-to-day operational team concentrates on the issue at hand. But the team must take a step back to look at long-term performance. It is the only way to prevent the wrong perception of the actual performance.
Deliverable
The final I.T. dashboard presents both the status of all requests' status and processing time, as well as the key trends in improving service delivery.
Outcome
As a result
We are Here to Help
At System in Motion, we are committed to building long-term solutions and solid foundations for your Information System. We can help you optimize your Information System, generating value for your business. Contact us for any inquiry.
Let's start and accelerate your digitalization
One project at a time, we can start your digitalization today, by building the foundation of your future strength.
Book a Meeting