Remy Cointreau - Traceability to Control Distribution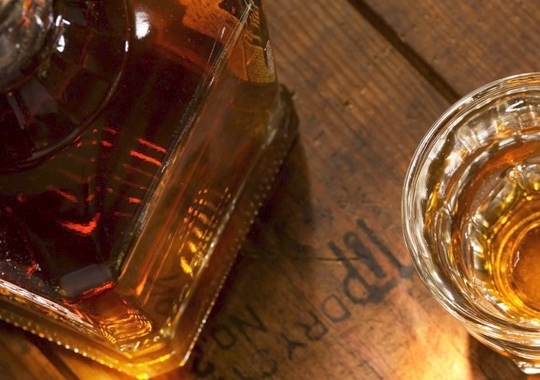 Remy Cointreau - Traceability to Control Distribution
Service Highlights:
Created unique codes to facilitate easy traceability. ID authentication software was used to build consumer trust. Implemented a tracking and analysing system to visualize product movement. Increasing the brands' reach on WeChat.
General Information
A Leading Brand In International Wine And Spirits
Remy Cointreau is one of China's leading brands that produces distilled beverages Rémy Cointreau is a French alcoholic beverage company that produces cognac, liqueurs and spirits. They have facilitated market entry and continuous growth in Chinese imports of high-end alcohol.
Difficulties In The Chinese Market
As we all know, the fake alcohol industry has steadily expanded in China. After entering the Chinese market, Remy Cointreau almost failed to survive it. Due to its high reputation and complex distribution network, Remy Cointreau found it hard to identify the fake liquor market and to control the infiltration of fake wines. Therefore, the brand image was inevitably affected.of the watch.
Client's Challenges
Grey Market Activites
Trade partners often sell productions below the retail selling price leading to GMA(Grey Market Activites) resulting in losses for Remy Cointreau.
Fear of Conterfeit
Consumer distrust & fear of conterfeit remains very high. This implies a loss of sales.
No loyalty program
Customers weren't linked to the brand, there wasn't any incentives or retributions that could secure the loyalty of the customer.
No Supply Chain Analysis
There wasn't any visualization of the entire supply chain, neither a control of manufactured quantities.
Solution I
A unique id ensures traceability & safety
Reveal Grey Market Activity
Increased margin by up to 2-3%
A unique id reassures consumers on authenticity of products
Reassure customer
Enable more sales
Can recover up to 2% of lost sales
Engage with consumers
Interact with consumers
Drive sales in profitable channels
Engage through WeChat
Engage with consumers
Interact with consumers
Drive sales in profitable channels
Engage through WeChat
Solution II
Control Wholesalers and Retailers
Wholesalers & Retailers scan the product at any time of its life cycle.
The whole supply chain is tracked.
It ensures a price stability.
It ensures a sustainable brand value across market.
Ensure traceability & safety
Ensure full traceability of product's production batches by tracking products. Remy Cointreau detects the cheating trade partners.
Reassure on authenticity
Consumers scan the product's unique id with their phone through WeChat.
Consumers are reassured on the genuity of products.
Engage with consumers
The consumer automatically takes part in a lucky draw and wins loyalty points or a reward.
Consumers are encourage to consume again.
Interact with consumers and drive sales & profitability in most profitable channels.
We are Here to Help
At System in Motion, we are committed to building long-term solutions and solid foundations for your Information System. We can help you optimize your Information System, generating value for your business. Contact us for any inquiry.
Let's start and accelerate your digitalization
One project at a time, we can start your digitalization today, by building the foundation of your future strength.
Book a Workshop